Luxury Spa in
The Heart of Downtown Montreal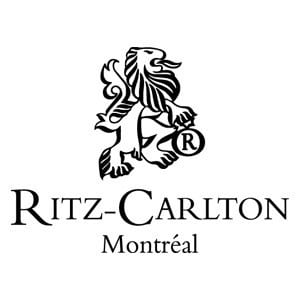 Combining our famed hospitality with the Ritz Carlton's heritage in luxury, we're proud to provide our clientele with an elegant, spacious and serene facility in the heart of downtown Montreal. This collaboration promises to cater to every expectation with luxury treatments and incomparable, attentive service. Our 5,500 square feet of contemporary, elegant space, which includes waterfalls, a serene relaxation lounge with fireplaces, 12 spacious treatment rooms, manicure and pedicure suite, and a state-of-the-art salon, sets a new standard for an unparalleled escape from reality.
Spa St. James at the Ritz-Carlton Montreal elevates the bar of luxury and hospitality.
Immerse yourself in luxury and tranquility at Spa St. James, the ultimate destination to detox, rejuvenate and recharge your mind and body.
Personalized Skincare
Biologique Recherche
Biologique Recherche's luxurious facial treatments are customized and tailored to your unique skin needs to help you achieve your skin health goals. Using pure cold pressed ingredients of the highest quality combined with invigorating massage techniques and cooling tools such as cryo-sticks, you'll leave with sculpted, brighter and smoother skin, and a relaxed mind and body.
Skincare Boutique
Spa St. James offers the most luxuriously pure, highly effective, and deeply replenishing skincare.
Our expert aestheticians can recommend the right products for your skin type after thorough examination during your treatment. Whether you're getting back into your skincare routine or building a new one, Spa St. James carries must-have beauty essentials from premium skin and hair care to the latest beauty tools. Instantly boost your skin's radiance and complete your skincare routine with our luxurious skincare products.
Salon at Spa St. James
Another extension of our luxurious facility.
From colour to cuts, to repairing and relaxing treatments with high-quality products, you'll leave feeling even more beautiful than you imagined. Also, you can book an appointment at the salon or in-room for either yourself or a private group.
Signature Anti-Aging Facials
The St. James Signature Lift
Innovated micro-current treatment is unparalleled in it's ability to re-educate and lift facial muscles using the CACI system, while targeting sagging skin and erasing fine lines for a non-surgical facelift effect.
Massage Therapy
Relax, unwind and take a moment for yourself with a massage at Spa St. James
The Gift of Relaxation
Spa St. James gift card
A Spa St. James Gift Card is a perfect gift for all occasions or to simply indulge in the exclusive experiences.
If you would like to purchase a printable gift card that can also be sent through email, please click here.
If you are interested in our Exclusive Gift Card package please contact 514-844-4590 or email info@spastjames.comfor in-spa pick up.
A collection of exclusive journeys available only at Spa St. James.
Learn More>
Share the relaxing and therapeutic benefits of this treatment with someone special.
Learn More>