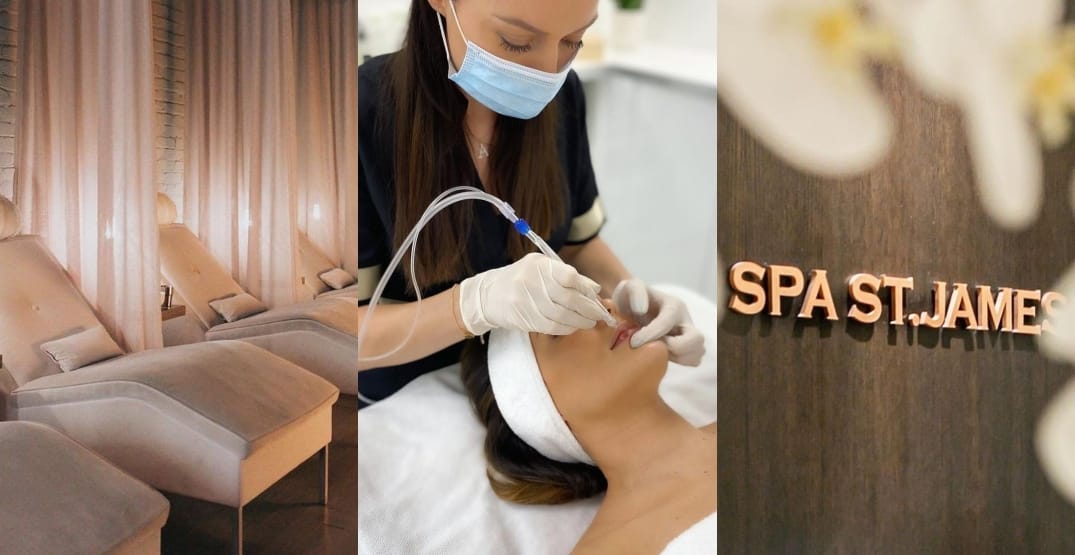 Daily Hive
Jetpeel skin care treatment.
More>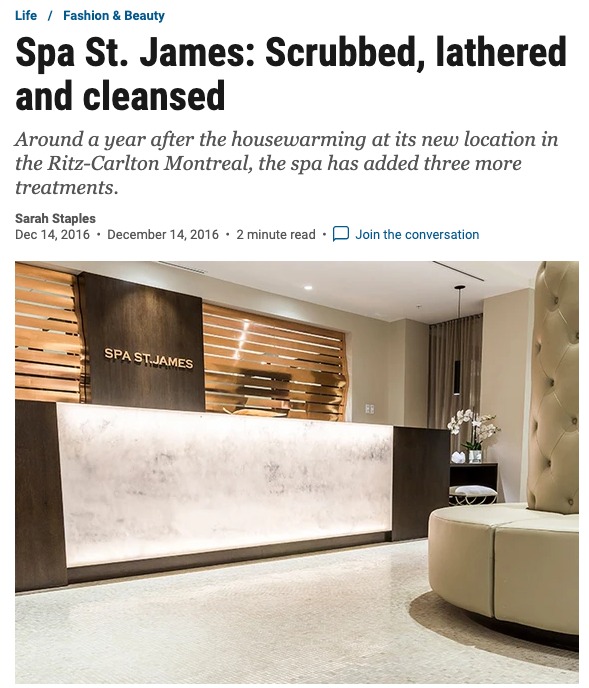 The Gazette
Scrubbed, lathered and cleansed
More>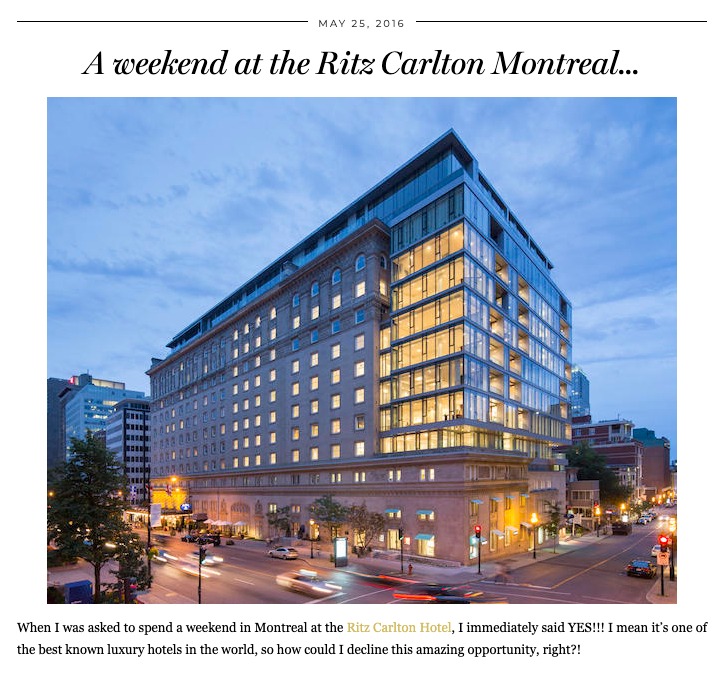 My Fash Avenue
A weekend at the Ritz Carlton Montreal.
More>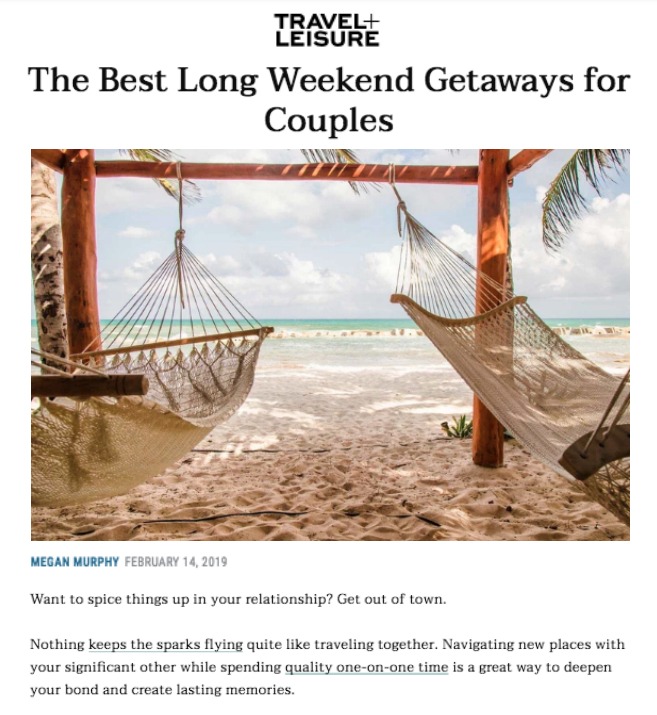 Travel + Leisure
The best long weekend getaways for couples.
More>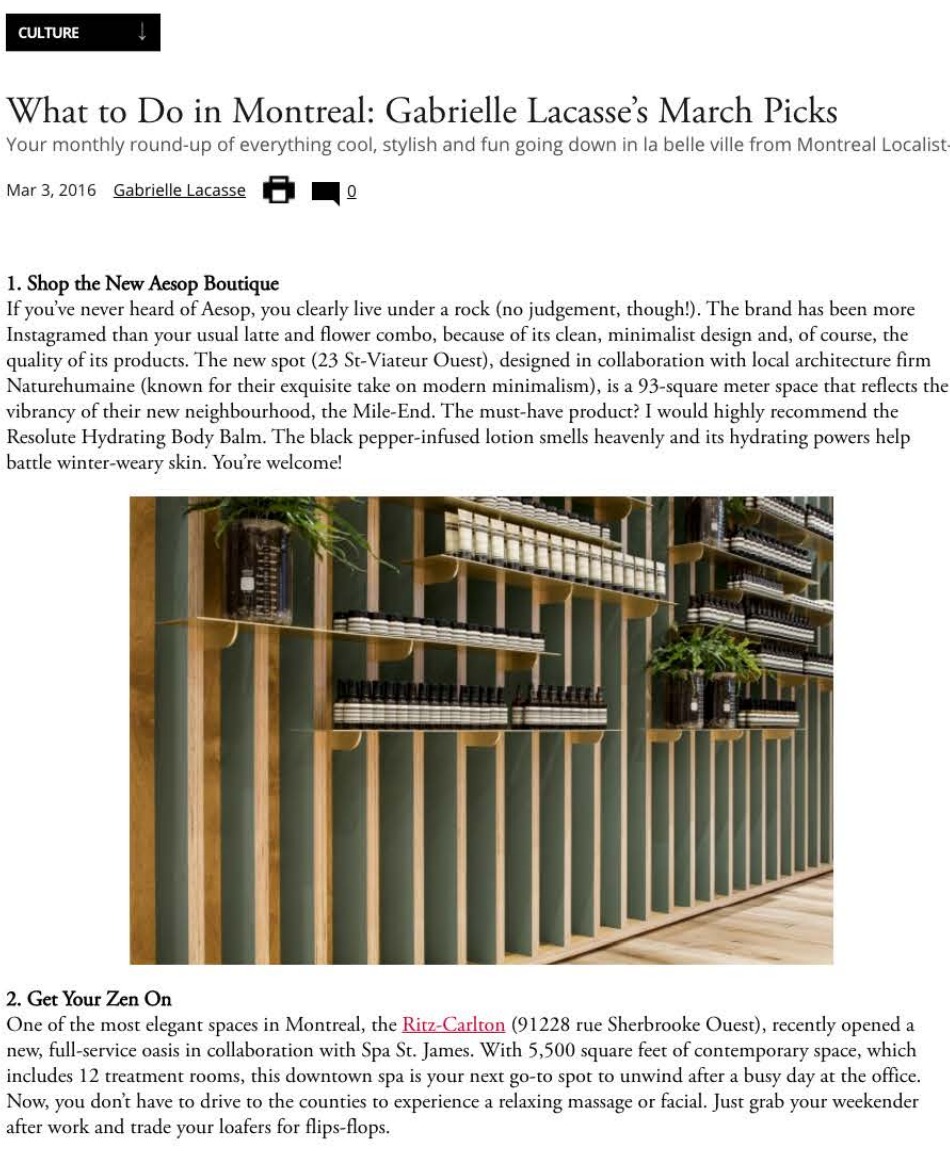 Flare
What to do in Montreal
More>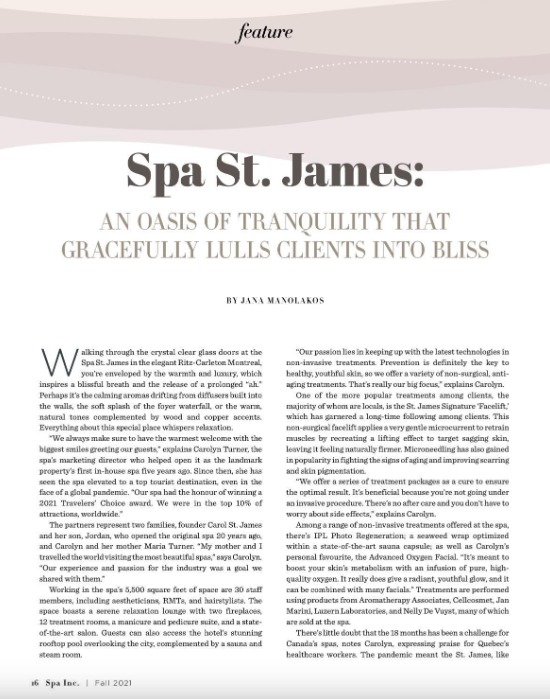 SPA Inc.
An oasis of tranquility that gracefully lulls clients into bliss.
More>